About Me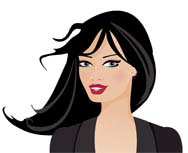 Tracy Stanley LLC is the culmination of my past experience coaching, training, and consulting. I started out as a computer software trainer 15 years ago and realized that what I loved about the work was training adult learners. From there I became a consultant and corporate trainer, specializing in communication skills and team building. Business/Life Coaching was the next step for me. My experience includes leadership coaching, team building, public speaking, organization development, and instructional design. I've also worked with a broad range of people from America, Europe, Korea, and South America. I am based in New York City and East Hampton. The three parts of the company are business coaching/training, life coaching, and health coaching. I feel that this covers all aspects of work life and personal development. My main purpose is to help you grow your business, live your best life, and/or be in your best mental and physical condition.
Educational Background and Training
I hold a Bachelor of Arts degree in Psychology and Sociology from New York University and have continued my professional training and education every year since graduation. I hold multiple professional certificates from NYU including one in Coaching, Training, and Organization Development. I hold multiple certificates from the American Management Association (including, Organizational Design and Communication Skills). I am certified in a number of assessments including the Kiersey Temperament Sorter (KTS-II) and the Meyers Briggs Type Indicator (MBTI). I'm a Certified Temperament Professional and Master Practitioner in Neuro-Linguistic Programming (NLP). Most recently I have become a Certified Health Counselor (CHC) and I am a member of the American Association of Drugless Practioners (AADP) which enables me to legally practice as a health counselor.
I feel that many people have slipped into the coaching profession. Therefore, in order to preserve the integrity of the profession, I decided to formalize my credentials. I complete the training program to become a Professional Co-Active Coach (CPCC) from the acclaimed Coaches Training Institute (CTI) and received my full CPCC certification in summer 2009. I am a member of the International Coach Federation (ICF) and the local New York City ICF chapter. In addition to this I've done volunteer work for SAVI (Sexual Assault and Violence Intervention). I am certified by the state of New York as a Rape Crisis Counselor through Mount Sinai. I've also done volunteer work for Literacy Partners, teaching adults how to read and write. Personal development is extremely important to me. I recently became a Certified Sports Nutritionist and I'm currently studying to become a Raw Foods Lifestyle Nutrition Coach and Chef. If I have an interest, I pursue it. If I want to make a lifestyle change, I do it. I believe in walking the talk.
I divide my time between New York and East Hampton. I love my work and I have an incredible support system. This is how I've designed my life. Let me help you design your best life.
For your consultation, please contact Tracy Stanley CPCC, CHHC, AADP at 917-886-9370 or email trulytracy@rocketmail.com
We will discuss your unique situation in depth and determine how I can help you reach your goals.